I Recommend This
0
Recommended
Get rhythm, have rhythm, love rhythm! xBeat is a playful 3d game for music lovers while still perfect for pros.
You are a gem hunter mining for precious rhythm gems. With your hand-held instrument you can form gems in strange regions of space by replicating the timing of light pulses, filling the voids with light-note star-crystals. The gravity of the light-notes will crystallize space matter into a light-filled gem. A flawless rhythm gem will retain all of the light notes you send it. The accuracy of your timing will determine the value of the gem, earning you coins. Use coin credits in the space vending machine to upgrade your instruments and sounds. As you advance in levels you can find new rare gems.
Simon Says for rhythm, nothing can compete with the quality of xBeat in how complete it is within common music theory so it is a definitive tool for the professional but also a playground where music enthusiasts may play.
xBeat has many modes of play to suit your style from easy-play to achievements and a leader-board where you can see who ranks best in the world. Joining is as simple as typing a name. Invite friends with ease if you want to see how you rank amongst your peers.
– Eye candy: Gemmy, stellar 3d graphics with crafted randomness for endless interest.
– Ear candy: Rich percussion sounds for use in game or to play like a drum.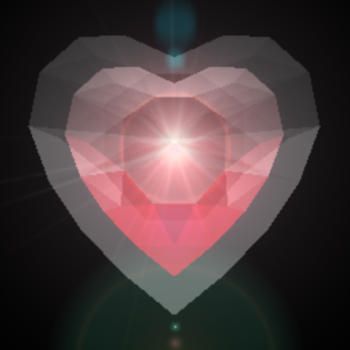 Categories:
Games
Supported Devices:
IPhone/Ipad
Links: