I Recommend This
72
Recommended
Travelport Mobile Agent is a mobile application that provides access to Apollo, Galileo and Worldspan GDS cryptic terminal, offering full mobility to the travel agent in a secure environment and with an optimized user experience for mobile devices. Runs on Android smartphones and tablets.
Travelport Mobile Agent maximizes touch interaction and offers tools to minimize typing to provide a truly fast mobile work environment that allow travel agents to work fast anytime, anywhere improving their productivity and supporting a great customer service.
Main Features
All Travelport GDS
Supports full integration with Apollo, Galileo and Worldspan GDS.
GDS Credentials
Travel agents use their own GDS credentials to login at Travelport Mobile Agent (SON/BSI and PCC/SID). No need to remember additional login credentials.
Terminal
Supports all GDS Core commands allowing travel agents to have full access to GDS content and operations on mobile devices.
Fast GDS response
Quick GDS response to command entries offers travel agents a fast work environment.
Enhanced GDS Responses*
Brings enhanced GDS responses that allow agents to perform actions and access related information without leaving the screen and just by clicking on screen links.
Quick Keys
12 customizable quick keys offer travel agents the ability to have their most important character at hand.
Double Window
Travel agents can access and view two terminal windows at the same time.
Supports Masks
Masks are built directly in the terminal by adding fields on the terminal window, allowing travels agents to fill in the relevant data and submit it back to the GDS host.
Linked Commands
To improve the interaction with the GDS in the mobile environment, Travelport Mobile Agent offers linked commands, allowing the travel agent to touch on screen commands to execute them instead of having to write them.
Advanced PKeys
it speeds up travel agents work, by allowing travel agents to store and execute GDS commands without having to type the full command. It support PKeys creation, edition and deletion.
Cloud Pkeys
PKeys are stored in the cloud meaning that when a travel agent creates, edits or removes Pkeys in TTS Web Agent or Travelport Mobile Agent those actions will be available in both applications.
Cloud History
History lists the latest commands used by the travel agent either in TTS Web Agent or Travelport Mobile Agent, allowing him to execute them again without typing.
Cloud Latest PNRs
Latest PNRs keeps at hand the latest PNRs created/opened/changed by the travel agent either in Travelport Mobile Agent or TTS Web Agent.
Queues
Area where all queues containing PNRs are displayed
Window History
This feature allows the user to access previous screens.
ViewTrip integration
Allows travel agents to open the view trip page of a PNR.
Send content by email
Users can easily email selected text, full terminal screen content or all available content. All available content means that if there are more pages available on the host, all content will be emailed.
Cloud Settings
Settings like Enhanced results, Auto-execute history, Quick Keys and news providers are stored in the cloud allowing synchronization between devices with Travelport Mobile Agent and TTS Web Agent.
Travel Industry News Feed
Offers a news feed from the most relevant travel industry online magazines and from TTS so travel agents can easily access a news center about their industry.
*Enhanced GDS responses may differ depending on the GDS
RESTRICTIONS:
– TMA is restricted to Travel Agents and Travel Agency Staff that have contracted access to the Travelport GDS
– A valid and existing GDS SignOn is required to access Travelport Mobile Agent
– To enable access to Travelport Mobile Agent, a special configuration must be required and is provided by your Travelport representative
– A request form is available in the application if your GDS SignOn is not configured to use Travelport Mobile Agent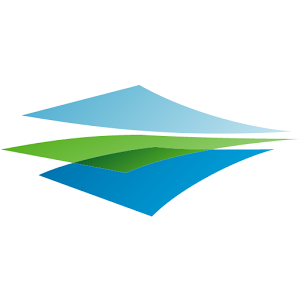 Categories:
Business
Supported Devices:
Android, IPhone/Ipad