I Recommend This
21561
Recommended
★Voted the best app at Google Think Mobile Conference 2014★
★Asia's #1 Doctor Search Engine★
★Now Integrated with Uber – Find a Ubercab near your place and navigate to your clinic★
Practo is an award winning healthcare app which enables you to find the best doctors and book instant appointments. You can read details about the doctor such as qualifications, consultation fees, see feedback from other patients and instantly book appointments right from your smartphone. Practo lists 125,000+ verified doctors and clinic profiles, so you have the widest range of options while choosing the most suitable doctor.
Features:
– Find the best doctors in major Indian cities including Bangalore, Hyderabad, Delhi, Mumbai, Pune, Kolkata, Chennai and others.
– Search for doctor based on your problem. Type in your symptoms or the treatment you are looking for and Practo's smart system will give you a list of verified doctors for you to choose from.
– Practo is also available in Singapore and Manila- Intuitive interface makes finding and booking confirmed doctor appointments possible with just a few clicks.
– Search for doctors based on their specialty, clinic or doctor name.
– Listings based on area, availability and consultation fees
– Appointment booking with instant confirmation.
– View previously booked appointments.
– Save your appointments and your favourite doctors.
– View doctor profiles with qualifications, awards and more information
– See clinic details such as timings, consultation fees, clinic Address and photos
– Use our in-built navigation feature to find turn by turn directions to the doctor's clinic.
– Provide feedback on the doctor and clinic experience post your appointment.
– Create a patient account with a simple and private FaceBook sign up.
– Get reminders and notifications of all upcoming appointments.
You can find doctors who specialize in Dental Care, Skin Care, Mental Health, Ear Nose Throat Care, Pregnancy, Sexologists, Spas & Wellness centres, Thyroid, Ayurveda, Heart, Eyes/Ophthalmology, Children/Paediatrics, Homeopathy, Hair Transplant, Obesity/Weight Loss, Diabetes and many more.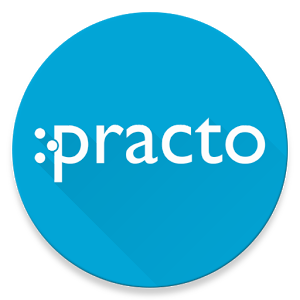 Categories:
Health & Fitness
Supported Devices:
Android
Links: