I Recommend This
23651
Recommended
A Daily Dose of News, Entertainment, Lifestyle, Cricket & more. In Your Language.
The official Oneindia App brings you unrivaled coverage of latest news, entertainment, live cricket updates, lifestyle trends, automobile news, live stock market news and much more in one platter. Whats more exciting about this app, is reading it in your language. Get the latest world and regional news from varied categories in English, Hindi, Kannada, Tamil, Telugu and Malayalam. It offers you over 500 articles every day with relevant photos.
Key Features :
User Friendly Design: We have constantly worked and reworked on giving our users better user experience by providing user friendly design and interface for efficient browsing.
Search and Share what matters to you: This free app provides you keyword search capability and easy sharing of articles in Facebook and Twitter. Now share what matters to you with your friends, on the move.
Celebrate the Cricket Fever: Get ball-by-ball cricket updates and latest news from the Cricket world.
Push Notifications: Subscribe to alerts that matter. Get push notifications of breaking alerts and specific news on selected personalities.
Movie Timings: Get quick info about the timings of your favorite movie and your preferred theater, in the city.
Download Images: Download your favorite celebrity photos from the photo strip.
Read it Offline: The app provides support to read through the most recently downloaded article list even while offline.
Font size Preferences: Set text size to suit your preferences.
We value your opinion: Let us know how we are doing. Send us your comments and suggestions to [email protected]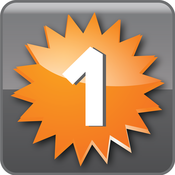 Categories:
News & Magazines
Supported Devices:
Android, IPhone/Ipad