I Recommend This
21558
Recommended
★ Top 10 Consumer Mobile Apps in India – Nielsen Consumer Rankings ★
★ Must Have App – Live Mint ★
★ World Class app from Indian App Developer – Next Big What ★
★ Winner GSMA Mobile Award for Best Mobile Publishing Product ★
★ Winner mBillionth Award for News & Journalism ★
Join over 50 million people in India who love and use NewsHunt to read News, eBooks and Magazines in 12 languages. NewsHunt brings together largest collection of regional language news & ebooks from the world.
NEWS FEATURES
• Read News from National & Regional Newspapers, Websites & other News sources
• Support for 11 Indian languages, even if your phone doesn't support the language & font. Latest news available in Hindi, Malayalam, Tamil, Telugu, Kannada, Bengali, Marathi, Gujarati, Punjabi, Oriya & Urdu
• Get Local News from over 600 Indian districts & towns, plus Cricket scores, weather, horoscopes, stock updates & classifieds
• Opt in to get Alerts & Notifications of Breaking News even when you're not using the app
• Set text size and background color to suit your preference
• Home screen widget that shows latest news stories from recently read Newspapers.
• Share News over SMS, Whatsapp, Email, Facebook or any other app you have installed
• Features hundreds of fully licensed partners including The Indian Express, Rajasthan Patrika, Prabhat Khabar, Mathrubhumi, lokmat, Malayala Manorama, Dinakaran, Dinamalar, Eenadu, Sakshi, Ananda Bazaar Patrika, Deccan Herald, Sakaal, Divya Bhaskar, Jagbani, India Today, BBC (Hindi), Siasat & more
BOOK STORE/READER FEATURES
• Browse, download and read the largest collection of regional language eBooks. Read authors including Surendra Mohan Pathak, Chetan Bhagat, Rajesh Kumar, Sudha Murthy, Kannadhasan, and Deepak Chopra as well as international best selling authors.
• Choose from thousands of free ebooks such as The Adventures of Sherlock Holmes to Alice in Wonderland
• Easily shop for ebooks, including new releases in every category including New York Times® best sellers.
• Read mobile optimized magazines & magazine singles(single articles) from leading magazines like Saras Salil, Caravan, Stardust, Champak, Savvy, Grihshobha & Manohar Kahaniyan.
• Pay using your mobile phone in addition to your credit/debit cards – Buy eBook using your mobile operator. Available for Indian customers only.
• Customize Your Reading—Choose your preferred font size, and background color to read your books.
REACH US
To report any issues with usage or just to share feedback and tell us how we can improve, write to [email protected]
Google+: https://plus.google.com/+newshunt
Facebook: https://www.facebook.com/newshunt
Twitter: https://twitter.com/newshuntapp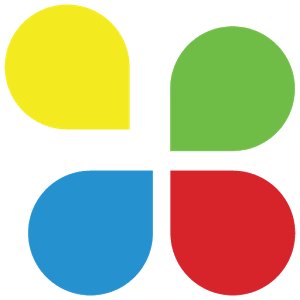 Categories:
News & Magazines
Supported Devices:
Android
Links: