I Recommend This
21571
Recommended
Aditya Birla Money MyUniverse app is the mobile version of the unique, award winning online personal finance management platform www.myuniverse.co.in
With this personal finance app, you can view all your banks, credit cards and investment accounts at a single place, manage your expenses better, and get notified of events affecting your investments. You can also sign up and link your accounts on the move with this app.
MyUniverse ZipSIP – Mutual Funds SIP Investments & Plans
Introducing ZipSIP, the smarter, quicker and easier way of doing SIP. With ZipSIP, it takes less than 2 minutes to start a Mutual Fund SIP right from the comfort of your MyUniverse mobile app. Invest in a portfolio of mutual funds created by experts based on your risk profile, and that too in just a couple of clicks. If you don't have an account already, you can open one on the app itself! Select ZipSIP from the Menu or from the Investment Screen.
MyUniverse – Finance Snapshot
Know the status of each of your financial accounts, net worth, down to the finest detail, on the go! After adding your accounts, all transactions across your banks, credit cards, investments or loans are imported and updated automatically. No manual feeding required. MyUniverse app supports adding accounts from many financial institutions such as HDFC Bank, SBI, American Express credit cards, ICICI Direct, Sharekhan etc.
My Wallet
All your ATM transactions are automatically transferred to 'My Wallet'! You can record your cash expenses as and when you spend and categorize them with ease. You can also add details about where the money was spent, including pictures of the receipt and the location, for your future reference. What's more, you can even record these expenses in offline mode!
Expense Manager / Tracker
Your expense manager collates all your bank and credit card transactions into expenses of various categories and gives you a clear analysis right in your app. It helps you track expenses across categories, set budgets and monitor them through helpful notifications so that you can save more and spend better!
Your personal finance manager
Know if you are sticking to your budget, latest information on your investments, recommendations on your portfolio and more to manage your finances better! All this on your MyUniverse Money On the Go screen.
Watch List and Investment Tracker
Set up watch lists and monitor your favorite stocks or funds. Track your stock and mutual investments performance with details like annualized returns, dividends earned, performance charts, latest news, and more all in one place! Customized, intuitive notifications and advice ensure your money works as hard as you.
Privacy & Security
Visit www.myuniverse.co.in for details regarding privacy and security features.
Pricing Plans
Regular:This is a free account. You can add up to 2 sites and 2 billers. Enjoy unlimited cash entries and usage of My Wallet feature.
Premium: Add unlimited no. of sites and billers, access customized reports on investments, taxes and net worth for an annual fee of Rs. 599 + Taxes
Premium Plus: Get discounts on all value added services available and launched within the subscription period for an annual fee of Rs. 799 + Taxes
Visit www.myuniverse.co.in for complete details on all available pricing plans and to subscribe.
App Permissions:-
Location services: To mark location in expense tracker if user wishes
Network: To determine if it can connect to MyUniverse Service and sync data when user logs in
Phone state: App has "read only" access to phone state. This is used for sharing if user wishes
Memory: Permission to write to external storage to save images tagged for a transaction in My Wallet if user wishes
Phone call: To call customer service directly from within the App if user wishes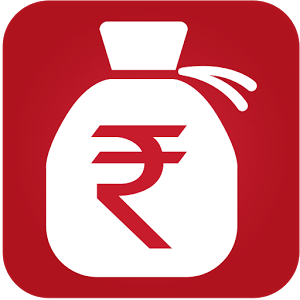 Categories:
Finance
Supported Devices:
Android
Links: