I Recommend This
1
Recommended
Kink: A twist, curl, curve or bend in something that is otherwise straight.
Use your drawing skills to trace over looped curves created by the game, and avoid the black spot or you will get kinked. Score points while you trace correctly, and complete each curve while increasing the level of challenge. Compare your score on baKno's Top Players list.
Kink generates random looped curves for you to trace over. You can start tracing from any portion of the curve. A black spot appears at the opposite portion and starts to follow the curve in the same direction you took. Avoid touching this dot or you will get kinked. If traced correctly a new curve is created with an increased level of difficulty.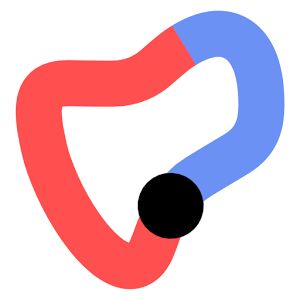 Categories:
Best Game Apps, Games
Supported Devices:
Android, IPhone/Ipad