I Recommend This
7
Recommended
Jumkey offers Trending Fashion Jewellery Focussing for Indian Taste, Trends & occasions.
Jumkey is Positioning to be India's largest Jewellery Experience Platform.
Jumkey offers Fashion Jewellery – for girls, women & Kids too(coming soon)
Browse Jewellery by –
* Casual Daily Jewellery.
* Browse by Price: Under 499, 500-999, 1000-1499, 1500-2500, 2500 & Above
* Browse by Occasion/Ceremony: Dates, Bridal, Anniversary, Special occassions, Gifting.
* Browse and Buy for Auspicious Days. Go Lucky.
* Browse by Collections – Designer Exclusive Collections.
* Browse by – what's Trending in Town?
* Browse by – Shopping Streets.
Your Favorite offline shopping Streets are online in Jumkey. Go Window Shopping!
Browse by Categories –
Anklets
Armlets
Bangles,
Bracelets
Bridal Sets
Earrings
Gems & Precious Collection.
Handcrafted Jewellery.
Kids
Mangalsutra
Necklace
Nose-pins
Saree Jewellery – Saree Pins, Toe Rings
Silver jewellery.
Pendant Sets.
Jumkey is connecting a Vision which foresees to connect Talented Jewellery Designers, Artists, Rural Craftsmen to display their Designs in Jumkey Platform.
Jumkey Aims to bring a Big Revolution to the Fashion Industry since the best Designers and
the Best Craftsmen are in a single Platform. That's Jumkey!
Say with me – I'm a Jumkey Girl.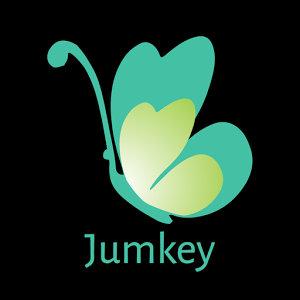 Categories:
Shopping
Supported Devices:
Android, IPhone/Ipad