I Recommend This
32651
Recommended
Instantly connect with friends, family, and brands using Jio Chat. Connect for free across any mobile data connection or WiFi, no matter where in the world you are.
Express yourself in a fun and flexible way – with voice, video, conferencing, messaging, instant video, sticker, doodles, and emoticons.
Connect with your favorite brands and celebrities using Jio Chat Channels. Keep up on the latest news, entertainment, and sports.
Simplify your life with Jio Chat. Jio Chat automatically synchs contacts. Send free SMS invites to friends.
Why Jio Chat?
• Rich Messaging. Instantly and easily message any of your Jio Chat contacts – up to 100 at a time. And Jio Chat's not boring – add stickers, emoticons, doodles, pictures, videos, and audio notes to your messages to mix things up a bit
• Voice, Video Calling and Conferencing. Whether one-on-one or group, global or local, Jio Chat delivers both voice and video calling with an easy-to-use interface and no additional charges
• Hide or Share. It's up to you! Jio Chat offers location sharing, status sharing. But if you are in the mood for some privacy, simply turn the feature off
• Chat Offline. Coverage spotty? Jio Chat will store messages when the connection is interrupted and forward once you or your friends are back online
• Always On and Connected. After initial install and activation, there's no need to sign in again. As long as your device is powered on, Jio Chat stays connected and ready to go
• Follow Brands, Celebrities with Channels. Jio Chat offers the latest news, updates, and special promotions through Jio Chat Channels. Browse your favorites and discover new favorites
Jio Chat is completely free and ad free!
For more information about Jio Chat, visit: http://www.jiochat.com.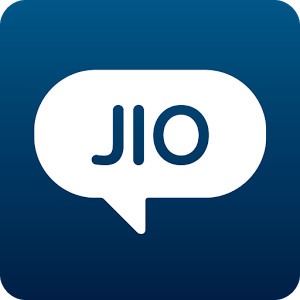 Categories:
Communication
Supported Devices:
Android
Links: