I Recommend This
24564
Recommended
* FULL FEATURED DESKTOP VERSION IS FREE FOR MAC, WINDOWS AND LINUX
* NO SUBSCRIPTION CHARGES OR SIGN-UP REQUIRED
* AVAILABLE FOR ALL MAJOR DESKTOP AND SMARTPHONE PLATFORMS
* BUILT-IN BROWSER TO FILL LOGIN DETAILS
* IMPORT DATA FROM OTHER SOFTWARES WITH DESKTOP VERSION
*** Trial version can store upto 20 items only.***
Read more at http://www.enpass.io/
Are you fed up of:
– remembering all life-important credentials and passwords?
– forgetting ATM pins or ID numbers at hour of need?
– using costly & complex password management tools?
Also you must stop compromising with security of your data by either saving them in unsecured text/excel files or using the same password for every login.
Using Enpass will solve all these problems.
◆ SECURITY MATTERS THE MOST
√ Military grade encryption- Enpass secures your data by SQLCIPHER which is transparent and open-source AES-256 encryption to ensure highest level of security. All protection mechanism is done locally (offline) at your device. Read more at http://www.enpass.io/security/
√ No online signup required- Instead of our servers, your data is secured in your device or your cloud.
√ Strong password generator- Built-in password generator lets you create strong and unique passwords for logins.
√ Auto-locking – Automatically locks itself when not in use or device is lost.
√ Auto clear clipboard- Clears clip board automatically (Optional).
◆ EVERYONE IS WELCOME
√ Cross platform compatibility- Available for all major desktop and smartphone platforms.
√ Cloud sync- Syncs securely across your devices through Dropbox, Google Drive, OneDrive and Box.
√ Import from other popular password managers.
◆ BROWSING GOT BETTER
√ Login to sites is just a single tap away with Enpass browser.
√ Multi-tabbed browser- Browse multiple sites using tabs in Enpass Browser.
◆ FULLY LOADED, YET ECONOMIC
√ Free desktop version- Full featured desktop version is Free for MAC, Windows and Linux.
√ Quick PIN unlock.
√ Stores everything- Vast range of selected templates to store every kind of information.
√ Secure sharing.
√ Backup/Restore over WiFi.
√ Fully customizable.
√ Folder support.
◆ MORE CUSTOMIZATION IN DESKTOP
√ Change Category – Easily change category of any item using Drag and drop.
√ Fields rearrange – Re-arrange the order of fields in any item.
◆ We love Enpass and aim to make it best. Please rate it and let others know how you feel using Enpass.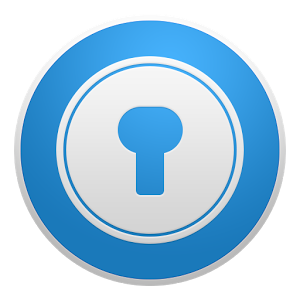 Categories:
Productivity
Supported Devices:
Android, IPhone/Ipad