I Recommend This
10531
Recommended
After the ICC Cricket World Cup 2015, the Indian Premier League 2015 is all set to take the world by storm and we have you covered. Presenting to you, a new section within the Cricbuzz app dedicated to IPL 8 (for Android OS 4.0 and above).
Check out a number of interesting IPL features like the Historical Timelines, a Teams section to follow your favourite team, Venues, Squads, Preview, Photos and much more.
Introduction:
– The No. 1 Cricket App on Google Play.
– Most highly rated Sports App on Google Play
– Complete coverage of all International cricket, ICC World Cup, ICC World T20, IPL, Champions League T20, Big Bash and other major cricket tournaments. Tons of domestic cricket coverage too.
– If you would like to follow cricket in Indian Languages (Hindi, Tamil, Kannada, Telugu, Marathi and Bengali are currently supported), please check out our new App "Cricbuzz – In Indian Languages".
Top Features:
Live cricket score updates and ball by ball text commentary that helps you visualize the action.
Match Timelines and Twitter Timelines in the Commentary page (Match Center)
Match alerts via push notification service – so that you don't miss THE moment
Latest cricket news and editorials – to keep you posted on the latest happenings.
Current Matches page – To help you follow all live matches in one place.
Upcoming matches – what's up for tomorrow, next week, next month?
Series Home – Complete coverage of any major series/tournament in one place.
Results of recent matches – in case you want to look at the scorecard of a game that you recently missed.
Series Stats and Overall Records – for the ones obsessed with numbers
Photos – because a picture is worth a thousand words and all that.
Differential sized Widgets – Bringing the game onto your home-screen.
Player profiles – Cricket is all about the players – runs, wickets and everything else.
Player and Team Rankings for ODIs, Tests, and T20Is.
Points tables for all major tournaments – Which team is at the top and who will get knocked out?
Share the score – Give score updates via sms/email or share the scores of Facebook/Twitter.
Cricket On Twitter: Follow your favorite cricketers and commentators on Twitter.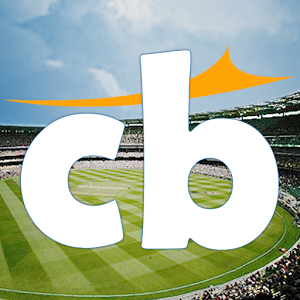 Categories:
Sports
Supported Devices:
Android
Links: