I Recommend This
0
Recommended
At Cardback, we help you maximize your savings and card benefits every time you pay!
Identify your best card for every payment you make, and see how much you will save if you were to pay using that card. This is based on several factors, including how you earn and redeem reward points on your cards, and special offers on them.
Just indicate how much you're paying, and where. Cardback will save you the trouble of doing complicated calculations before every payment.
Prominent Features:
• Works at restaurants, cafes, petrol pumps, supermarkets, departmental stores, electronics stores, apparel stores, spas, salons, parlors, online e-commerce websites, flight ticket booking sites, railway ticket booking sites, movies, plays, sports matches ticket booking sites, bill payment websites and a lot of other places.
• Unlock benefits even if no offer is available when you are paying.
• No card numbers needed. The bank name, type and full name of your cards is enough.
• Support for over 600 cards including credit, debit, prepaid and loyalty cards across 10 major banks and card providers.
• Personalized and intelligent – relevant information only.
• Location aware – detects your location and helps explore places around you.
• Automatic notifications when you go to malls and markets.
• Works even if you hold just one card.
• In-depth information about reward points, EMI and cashback schemes, and other deals, offers, discounts and benefits on your cards
Supported banks: HDFC, ICICI, Kotak Mahindra, Citibank, State Bank of India (SBI), Axis Bank, Standard Chartered, American Express (Amex)
Currently works best in Delhi, Noida, Gurgaon, Faridabad, Mumbai and Bengaluru.
———————
PERMISSIONS
———————
1. Precise location (GPS and network-based): to identify your current location, so that you can explore places around you
2. Full network access: to access the internet on your phone which is critical for our app to function.
3. View network connections: same as point 2
4. Receive data from Internet: same as point 2
5. Read phone status and identity: to identify the screen size and resolution of your phone (not phone number or other sensitive information), so that we can optimize the app for your phone's screen size and resolution. Please be rest assured that this permission doesn't give access to your passwords, contact lists or phone numbers stored on your phone.
6. Modify or delete the contents of your USB storage: to create a temporary cache of data received from our servers. This enhances your user experience and makes subsequent usages faster. Please be rest assured that we will NOT delete anything from your SD card!
7. Find accounts on the device: to show you a list of your email addresses to ease out your signup process. You will never have to enter any passwords in Cardback. Signing up is as simple as tapping on an email address of yours, and we don't store any other email address apart from the one you tap on. Please be rest assured that this permission doesn't give access to your passwords, contact lists or phone numbers stored on your phone.
8. Test access to protected storage: to allow you to transfer Cardback to your SD card. Without this permission, Cardback will always stay on your phone's internal memory, which may not be desirable for phones with lower internal memory. Please be rest assured that this permission doesn't give us any access to protected memory locations on your phone!
9. Control vibration: to send you push notifications about benefits running on your cards. Please be rest assured that taking this permission does not imply that our app will drain out your phone's battery. It will only use your phone's battery when we send you a notification.
10. Prevent device from sleeping: same as point 9
11. System tools – to automatically start at boot, get running tasks: This is needed in order to notify you about the offers, even when the app is in background.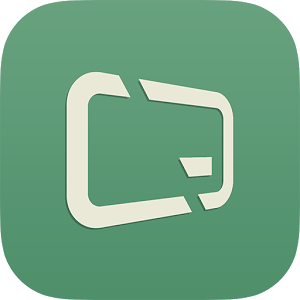 Categories:
Finance
Supported Devices:
Android, IPhone/Ipad