I Recommend This
0
Recommended
Play and visualize songs from your music library (NOT USING MICROPHONE, but streaming it directly from library), or visualize sounds around you (using microphone). Create your own playlist and change the way app looks by creating your own styles !
AppAdvice.com:
"Speak into your iDevice's microphone and watch the meter fluctuate. You're also able to play music from your library and the meter will reflect the beat."
Features:
– works with your own music library, or with microphone data,
– create own visual styles,
– peak hold,
– playlist,
– iPhone 6 / 6 Plus ready.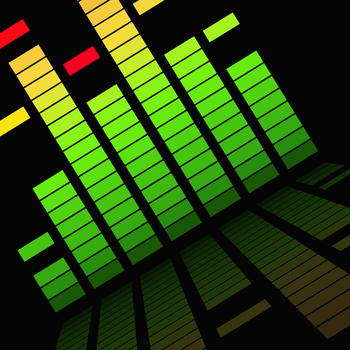 Categories:
Lifestyle
Supported Devices:
IPhone/Ipad
Links: