I Recommend This
21351
Recommended
Shop on-the-go from millions of products across categories with the FREE Amazon Shopping App. The Amazon Shopping App for Android, offers a convenient, fast and secure way to search, browse, read reviews and make purchases quickly and easily, anytime anywhere.
PRODUCT FEATURES
• Gateway to India's Largest Online Store
• 100% Purchase Protection: 24×7 customer service support, and a globally recognized and comprehensive 100% purchase protection provided by Amazon's A-to-Z Guarantee.
• Save Big Every Day: Shop for Today's Deals, Happy Hour Deals and exclusive App-only Deals
• Secure Payments: Shop using your Credit/Debit Card, EMI or Net Banking knowing that all transactions are securely processed.
• Track your orders: Get up-to-the minute notifications on the status of your orders
• Quick Search: Search by product name, category, brands, or simply scan a barcode to instantly check availability and prices
• Rich Catalog Imagery: View the product in multiple angles, with options to zoom for finer details
• Personalized Recommendations: Get suggestions based on your ratings, likes and shopping trends
• Share Product links with your family & friends via email, SMS, WhatsApp, Facebook, Twitter, and more
• Easy Returns: Returns are easy with our Online Returns Support Center
IMPORTANT NOTE REGARDING PERMISSIONS
Please note that the Amazon Shopping App requires access to the following services to operate properly:
• Camera: The camera is used to scan barcodes
• Account: Account permissions are used for integration with Facebook and other social networks you have connected to your device to allow you to share products with friends and family
• OS Requirements: Requires Android OS 2.3 or higher and a rear-facing camera.
PRODUCT DESCRIPTION
Amazon App allows you to conveniently shop on-the-go; browse & search for your desired products and brands, view recommendations & customer reviews, add to wish list & cart, complete the purchase using the available payment options and track the status of your orders. The app supports barcode scanning for quick price checks.
New customers can sign up for an account using the Amazon App, while existing customers can login using their Amazon.in credentials to access the same account that they use on the website.
Shop anywhere with ease and confidence from millions of products across a broad range of categories including Books; eBooks & Tablets; Movies & TV shows; Kindle Devices, Computers & Accessories; Mobiles & Accessories; Consumer Electronics; Toys & Games; Baby Products; Health and Personal Care products; Watches; Fashion Jewelry; Home & Kitchen products; Beauty Products; Video Games; Music; Luggage & Bags; Handbags & Clutches; Sports, Fitness & Outdoor equipment; Shoes; Men's, Women's & Kid's wear; Pet Supplies and more.
Enjoy Amazon's guaranteed next-day delivery on products Fulfilled-By-Amazon (FBA).
Benefit from a safe and secure ordering experience, convenient electronic payments, Cash on Delivery, no-risk hassle-free returns policy, Amazon's 24×7 customer service support, and a globally recognized and comprehensive 100% purchase protection provided by Amazon's A-to-Z Guarantee.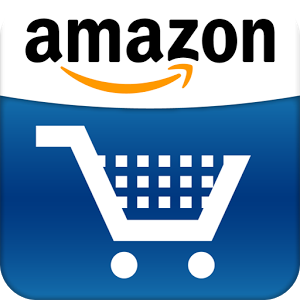 Categories:
Shopping
Supported Devices:
Android
Links: